Enter a title, author/artist, or descriptive keywords.


Or click here for a list of 50 subject headings.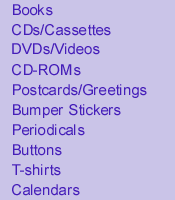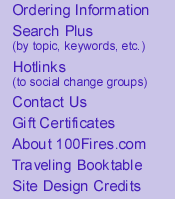 Copyright ©2001-2017
100Fires.com



---


Sale Price:
$9.95

Reg. Price:
$16.95
Landscapes of War: From Sarajevo to Chechnya
by Juan Goytisolo, Introduction by Tariq Ali, Translated by Peter Bush
AVAILABILITY: Active Record (Available for Order)
Publication Date: June 2004
Publisher: City Lights Books
Binding: Trade Paper
Topics: WORLD POLITICS_1945-; SECURITY, INTERNATIONAL; MILITARY ART AND SCIENCE; CIVIL WAR; ETHNIC RELATIONS; INTERVENTION (INTERNATIONAL LAW); HISTORY, MODERN_20TH CENTURY; VIOLENCE
Condition: Close-out
Description:
Landscapes of War: From Sarajevo to Chechnya
is an incisive examination of the tensions that exist between the West and Islamic societies of Europe, North Africa, and the Middle East. These essays, originating in Goytisolo's travels in the late 1990s, provide rich historical analysis and moving first-person reportage of life in four explosive war zones: Sarajevo, Algeria, the West Bank and Gaza, and Chechnya. From the seventeenth century to the Gulf War, the West has regarded Islam as the enemy on the doorstep, and this book elucidates how relations between Islam and the West continue to be shaped in a climate of ideological, political, and cultural confrontation.
Review(s): [No review or testimonial presently available. Please check back soon for further information.]

Other Products by the Same Author/Artist:
No additional items were found by this author/artist.




Most subject headings have clarifying subtitles on their respective subpages. To search by specific keywords — including names of people, places, social issues, corporations, etc. — use the SEARCH feature at the top-left of this page.




Still can't find what you're looking for? Visit your community's locally owned and managed bookstore (if it hasn't already been erased from memory by giant corporations). Or CLICK HERE to visit Northtown Books, the fabulous local bookstore in OUR community (Arcata, CA).