Enter a title, author/artist, or descriptive keywords.


Or click here for a list of 50 subject headings.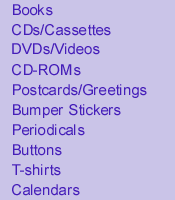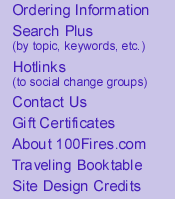 Copyright ©2001-2017
100Fires.com



---


Sale Price:
$15.00

Reg. Price:
$21.95
Beyond Acceptance: Parents of Lesbians and Gays Talk About Their Experiences (revised & updated edition)
by Carolyn Welch Griffin, Marian Wirth, Aruthur Wirth, Introduction by Brian McNaught
AVAILABILITY: Usually ships within 2-5 days
Publication Date: 1986
Publisher: St. Martin's Press
Binding: Hard bound
Topics: Family / Parenting, Gay & Lesbian, Human Health & Welfare
Condition: Close-Out
Description: [No description presently available. Please check back soon for further information.]
Review(s): "...this is the single most important book that any lesbian or gay child could give his or her parents: it's moms and dads speaking to dads and moms." - In Touch

Other Products by the Same Author/Artist:
No additional items were found by this author/artist.




Most subject headings have clarifying subtitles on their respective subpages. To search by specific keywords — including names of people, places, social issues, corporations, etc. — use the SEARCH feature at the top-left of this page.




Still can't find what you're looking for? Visit your community's locally owned and managed bookstore (if it hasn't already been erased from memory by giant corporations). Or CLICK HERE to visit Northtown Books, the fabulous local bookstore in OUR community (Arcata, CA).