Enter a title, author/artist, or descriptive keywords.


Or click here for a list of 50 subject headings.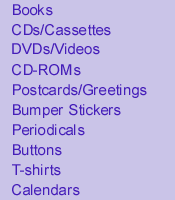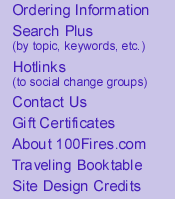 Copyright ©2001-2017
100Fires.com



---


Sale Price:
$9.95

Reg. Price:
$24.95
Beyond the Barricades: Popular Resistance in South Africa
by Photographs by Twenty South African Photographers
AVAILABILITY: Usually ships within 2-5 days
Publication Date: 1989
Publisher: Aperture
Binding: Paperback
Topics: Arts, Race & Civil Rights, Social Movements, Third World Peoples
Condition: Close-Out
Description: Just two copies remaining at this price.
Review(s): [No review or testimonial presently available. Please check back soon for further information.]
---

Recommend this item to a relative, colleague, or friend!

Other Products by the Same Author/Artist:
No additional items were found by this author/artist.




Most subject headings have clarifying subtitles on their respective subpages. To search by specific keywords — including names of people, places, social issues, corporations, etc. — use the SEARCH feature at the top-left of this page.




Still can't find what you're looking for? Visit your community's locally owned and managed bookstore (if it hasn't already been erased from memory by giant corporations). Or CLICK HERE to visit Northtown Books, the fabulous local bookstore in OUR community (Arcata, CA).