Enter a title, author/artist, or descriptive keywords.


Or click here for a list of 50 subject headings.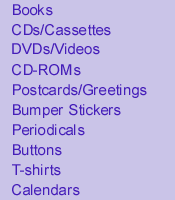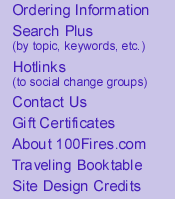 Copyright ©2001-2017
100Fires.com



---


As If We Were Grownups
by Jeff Golden
AVAILABILITY: Active Record (Available for Order)
Publication Date: August 2004
Publisher: Caveat Press, Incorporated
Binding: Trade Paper
Topics: UNITED STATES_POLITICS AND GOVERNMENT
Description:
What if our political leaders started talking to us as if we were grownups? That depends on who you ask. America's top political consultants tell their candidates that honest, realistic talk — talk that sidesteps the good old smiley-faced clichés, that reflects some of the complexities of today's issues, that holds voters accountable for their own actions and decisions instead of automatically praising them — will buy them nothing but heartburn on the campaign trail and a one-way ticket back to private life. In this collection of provocative speeches that high-priced consultants would call politically suicidal, Jeff Golden challenges that "realistic" cynicism head on. We are more than ready for leadership that treats us like responsible adults, he says. We are hindering for it.
Review(s): [No review or testimonial presently available. Please check back soon for further information.]

Other Products by the Same Author/Artist:




Most subject headings have clarifying subtitles on their respective subpages. To search by specific keywords — including names of people, places, social issues, corporations, etc. — use the SEARCH feature at the top-left of this page.




Still can't find what you're looking for? Visit your community's locally owned and managed bookstore (if it hasn't already been erased from memory by giant corporations). Or CLICK HERE to visit Northtown Books, the fabulous local bookstore in OUR community (Arcata, CA).